Pella Window & Door Co.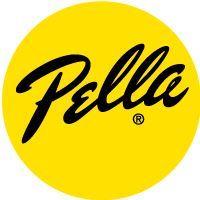 Booth: 1420
Charlotte Showroom
2217 F, Distribution Center Dr.
When it's time to increase the beauty of your home with replacement windows and doors, trust Pella of North Carolina. The history of Pella® windows and doors spans more than 90 years. And our team of window and door specialists takes the company's tradition of quality workmanship, lasting performance and leading-edge innovation sincerely. Our experience is what sets us apart from other window and door companies. We know that you don't seek out windows and doors frequently. And a great deal of effort goes in to deciding to replace windows and doors. Our team of professionals at Pella of North Carolina will help you choose replacement windows or doors that complement your home and reflect your budget. Our team will meet with you and work to understand your needs so they can tailor their recommendation to suit your needs.
We are able to also help customize your windows and doors to bring your personalized plan to your home. You can choose from an extensive variety of colors, finishes and trim, hardware and grille styles—so your preferences will blend with your home's existing finishes. You'll also be able to choose from Pella-exclusive features, like our snap-in, between-the-glass blinds and shades. And, whichever styles you choose, you'll be able to find ENERGY-STAR®-certified options to help you boost your home's energy efficiency. So, when you're ready to begin your window or door replacement project, call Pella at 866-539-4196. Or, stop by our local showroom.
Stop by our booth at the show to schedule your free, in-home consultation.