The Main Stage is Sponsored by EQ Custom Builders.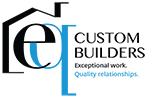 Appliances
for the Kitchen Stage provided by Queen City Audio Video Appliances.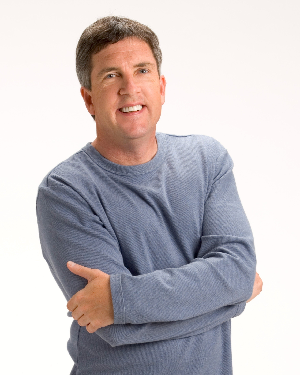 Matt Fox, the host of the 2019 Main Stage will delight show visitors with his quick wit, home improvement knowledge and special educational presentations. Fox is best known for creating and co-hosting the first and longest-running show to air on HGTV, Room by Room, as well as hosting and producing the public television series Around the House with Matt and Shari. Learn more from his website, mattandshari.com.
Friday, February 22

2:00pm
How? What? When? Designing Your Dream Home
Presented by Great Design 4 U
3:00pm
Whole Foods and Salud Cooking School
4:00pm
The Importance of the Honey Bees
Presented by Cloister Honey

Saturday, February 23

11:00am
Ty Pennington
12:00pm
Ty Pennington Q&A
1:00pm
Military Battle of the Chefs
Presented by WBAV/FM
2:00pm
Spring Appetizers
Presented by Grapes & Olives On Tap Naturally Infused Olive Oils and Balsamics
3:00pm
Aquaponics: How to Grow Fish and Vegetables While Saving the Planet
Presented by 100 Gardens
4:00pm
Curb Appeal sponsored by ProVia
Presented by Matt Fox
5:00pm
Let's Fly Fish
Presented by Jesse Brown's Charlotte

Sunday, February 24

1:00pm
The Rat Race: How to Maintain the Perfect Balance Between Cost and Quality When Selecting Your Contractor
Presented by EQ Custom Builders
2:00pm
Can You Dig It? Gardening 101
Presented by The Gardenista
3:00pm
The Importance of the Honey Bees
Presented by Cloister Honey
Come see Laura LeBoutillier of Garden Answer on the Main Stage in Independence Hall on Friday, March 1st at 12pm and 2pm!



Friday, March 1

12:00pm
America's Most Beloved Gardener – Interview with Laura of Garden Answer
Sponsored by Proven Winners
1:00pm
Julia Collin Davison of America's Test Kitchen
2:00pm
America's Most Beloved Gardener – Interview with Laura of Garden Answer
Sponsored by Proven Winners
4:00pm
Curb Appeal sponsored by ProVia
Presented by Matt Fox





Saturday, March 2

11:00am
iHeart
12:00pm
Julia Collin Davison of America's Test Kitchen
1:00pm
The Importance of the Honey Bees
Presented by Cloister Honey
2:00pm
Let's Fly Fish
Presented Jesse Brown's Charlotte
3:00pm
Aquaponics: How to Grow Fish and Vegetables While Saving the Planet
Presented by 100 Gardens
4:00pm
Julia Collin Davison of America's Test Kitchen
5:00pm
Can You Dig It? Gardening 101
Presented by The Gardenista


Sunday, March 3

1:00pm
Rogue Farms
2:00pm
Dating 101: How to Successfully Navigate the Relationship with Your Contractor
Presented by EQ Custom Builders
3:00pm
Whole Foods and Salud Cooking School