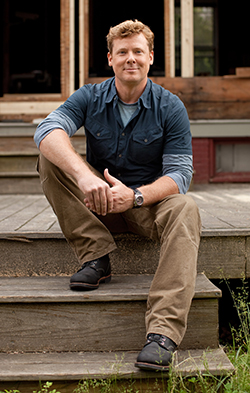 Kevin O'Connor
Kevin O'Connor is the host of the Emmy Award-winning series, This Old House and Ask This Old House. He has appeared on the two shows since 2003 and serves on the editorial board of This Old House magazine. Kevin is also the host of This New House airing on the DIY Network and host of History Through Your House airing on the History Channel's H2 network.

Kevin, along with his four brothers and two sisters, grew up on various job sites led by his father, a civil engineer. Years later he remains an avid home enthusiast. When Kevin, a lifelong fan of This Old House, and his wife, Kathleen, were renovating their 1892 Queen Anne Victorian they sent an e-mail seeking advice from the Ask This Old House experts. To their surprise and delight, the house call served as Kevin's first screen test to serve as the new host (the third host in the history of the pioneer home improvement series).

Kevin received a Bachelor of Arts degree in history from the College of the Holy Cross in 1990 and a Master's of Business Administration degree from Boston University in 1999. Most recently Kevin worked for Bank of America as a Senior Vice President in the Commercial Real Estate Group and before that in the Sports Finance Group at Fleet Bank. Originally from New Jersey Kevin lives with his wife and three children in a home north of Boston.

Kevin will be on the main stage answering your questions and providing tips and tricks for your remodel on Friday, February 28th and Saturday, February 29th!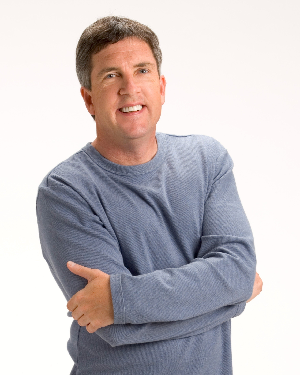 Matt Fox
Matt Fox, the host of the 2020 Main Stage will delight show visitors with his quick wit, home improvement knowledge and special educational presentations. Fox is best known for creating and co-hosting the first and longest-running show to air on HGTV, Room by Room, as well as hosting and producing the public television series Around the House with Matt and Shari. Learn more from his website, mattandshari.com.
Come see Matt at the Main Stage as he hosts our guests and contests!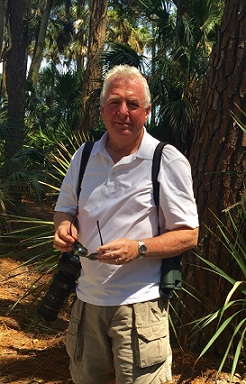 Norman Winter
Norman Winter retired in 2018 as Director of the University of Georgia's Coastal Georgia Botanical Gardens in Savannah, GA. He is the author 4 books the latest being Captivating Combinations Color and Style in the Garden. Currently, Norm is a national garden columnist with Tribune News Service with articles read coast to coast and frequently in Canada. In Georgia he is regularly featured in the Savannah Morning News, Columbus Ledger Enquirer and Augusta Chronicle. His articles are seen in each issue of LiveIt in north Texas and North Texas Farm and Ranch magazines. Norman spent almost 15 years as an Extension Horticulture Specialist with Mississippi State University. In 2011 he became Director of the National Butterfly Center in Mission, TX. He is a sought-after garden lecturer speaking at such well known events as the Callaway Gardens Symposia, Southern Garden Symposium, St. Francisville, LA., Georgia Perennial Plant Association, Southern Cultural Heritage Foundation, Little Rock Flower Show, the state Master Gardener Conventions in Louisiana, Arkansas, Mississippi, Georgia and South Carolina. Norman invites you to follow him on Facebook @NormanWinterTheGardenGuy.
Come see Norman at the Main Stage on Sunday, March 8th at 12:00 P.M. and 3:00 P.M.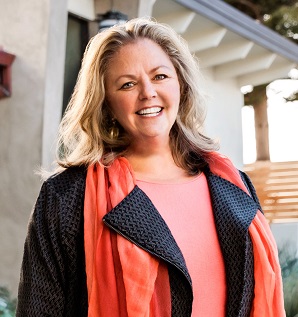 Margie Grace
Whether designing gardens for historically significant estate properties, relaxed bungalows, or coastal family retreats, Margie takes her cues from her clients, their lifestyle, the architecture of the property, and the land itself. She has designed outdoor environments that are formal, casual, rustic, and coastal, but regardless of style, Margie creates spaces that bring people together to live in and enjoy the outdoors with nature at its finest.
Margie applies the principles of design to create a framework for her landscapes. She then sculpts the terrain to mimic nature and layers on essential elements– organic materials, stone and plantings – to create a dynamic, living ecosystem that supports the local biome and utilizes water in the most efficient and considered way. She programs the environment for the enjoyment of its inhabitants, creating moments for reflection, relaxation, and gathering with friends and family – with vistas, follies, destinations, outdoor rooms – spaces that bring people together in both planned and unexpected ways. Her creative vision extends to all facets of outdoor living, selecting plants from sources both local and exotic, as well as garden hardscape, outdoor furnishings, pots, art, objects, and accessories. Grace's distinctive design is then meticulously executed with an emphasis on site-sensitive plantings, specialized sources, and quality construction grounded in the values of old-world craftsmanship.
Margie earned her degree in life and earth sciences from UCSC, supplemented by coursework at UCLA in Landscape Architecture. As an avid traveler, she is a perpetual student of gardens as well as natural landscapes, and has worked in far-away places such as Spain, Australia and New Zealand, learning principles and techniques that she masterfully employs in her native Southern California habitat. Her work based in Santa Barbara is influenced by her deep appreciation for California's unique natural beauty and climate, and she is called upon as an expert for her understanding of the delicate balance of the region's local ecosystems.
Margie's work has been featured in top publications throughout the world including Garden Design, Traditional Home, Better Homes and Gardens, Veranda, Luxe, Sunset, the Los Angeles Times and The Wall Street Journal. She has been honored with numerous design awards including the prestigious International Landscape Designer of the Year award from the Association of Professional Landscape Designers, which she was awarded for the second time in 2018. Her work will be the subject of a monograph published by Gibbs Smith, to be released in early 2020.
Come see Margie at the Main Stage on Friday, March 6th at 2:00 P.M.
Jack Barnwell
Jack is a landscape architect, author and award-winning garden designer based on Mackinac Island. As owner of Barnwell Landscape and Garden, Inc., Jack has over 20 years of experience creating breathtaking commercial and private garden displays on one of the world's premier summer vacation destinations. Barnwell Landscape and Garden is responsible for the annual planting and maintenance of thousands of flats of flowers, as well as the design and implementation of many of the island's landscape projects. because of the complete ban on motor vehicles on the Mackinac Island, most of Jack's landscape construction must be done without the use of trucks and machinery. Plants and materials are brought to the Island by boat and moved on location by horse and bike power. His plantings received top honors at the Cincinnati Flower Show, Chicago Flower Show and Grand Rapids Flower shows taking home awards for best in Show.
Jack's work has been featured in many publications, including Landscape Management Magazine, and Traverse Magazine where he was recognized at Northern Michigan's 'Red Hot Best" Landscaper. As a consultant for Proven Winners, the world's number one plant bland, Jack contributes to the design of beautiful gardens at prestigious properties all over the United States. His work with them has brought the Proven Winners Signature Garden program as well as a Certified Landscape Professional program into fruition.
In 2014, Jack created a new venture and is now Partner and lead Designer of C3 Gardens, LLC in Southwest Florida. C3 specializes in the Design, Installation, and Maintenance of exquisite container plantings for Commercial and Residential properties featuring C3's exclusive H2ooh self-watering system. This system has now been integrated into branded ceramic planters known as Aquapots, that are available nationwide and are quickly becoming known as the Finest in self watering planters. Jack, his wife Karen, and their two boys, Reed and River enjoy the seasonal life between Mackinac and Naples, and they are greatly appreciative of all of the dedicated staff, friends, and family that have made it all possible.
Come see Jack on the main stage on February 28th at 2pm and 4pm!