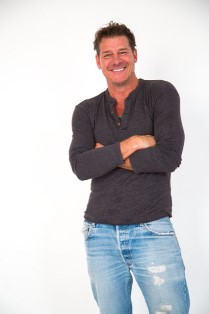 Ty Pennington

Ty first garnered national attention as the quirky and creative carpenter on the groundbreaking home improvement series Trading Spaces. Later as host of Extreme Makeover: Home Edition, Pennington helped transform the lives of hundreds, while inspiring millions more around the world to volunteer their time to help others. The show was consistently rated among television's Top 20 programs and won two Emmys® for Outstanding Reality Program.

He also hosted Food Network's series "American Diner Revival," a hit show that showcased both design and food in an emotionally charged format. Ty traveled the country breathing new life into the heart and soul of many communities, the local diner.

Pennington has been recognized as a leader in the field of volunteerism for his work on Extreme Makeover: Home Edition and his role with Abode Shelters, an international charity that provides sustainable, humane housing for homeless and impoverished city dwellers.

In addition to his extensive television work, Ty is recognized for his design expertise and style. He launched the Ty Pennington Impressions fabric line with Westminster Fabrics. A flooring line, The Ty Pennington Collection, was featured by Lumber Liquidators. Pennington's outdoor and holiday décor products, Ty Pennington Style, were one of the most popular brands at Sears for 16 consecutive years.

Pennington's last book, How Good Design Can Change Your Life (Simon & Schuster) is an intimate look at Ty's design inspirations with décor advice and tips. It followed his New York Times bestseller Ty's Tricks (Hyperion), which is part reference and part behind-the-scenes in Ty's own home, which he completely remodeled himself.

In 2018, Ty reunited with the cast of Trading Spaces for a new season of episodes on TLC. Instantly, the show became the #1 show on the network, and the #2 show on cable airing on Saturday nights.

He currently resides in Florida, New York, and Los Angeles; in homes he either built or remodeled himself.
Laura LeBoutillier of Garden Answer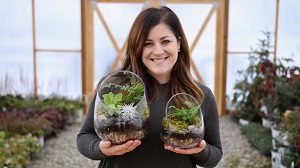 Laura LeBoutillier grew up around her parent's garden center in Eastern Oregon. She worked there for 10 years and in 2014 started making gardening YouTube videos as a hobby along with her husband, Aaron. After two short years of creating online videos, she amassed over 1 million followers. Today she has over 2.5 million followers on Facebook and approaching half a million on YouTube. Her videos have received nearly half a billion views with her most popular video at 62 million views. This easily makes her the most watched gardener on the internet.
Get to know Laura of Garden Answer in a Q&A style interview hosted by Marshall Dirks, Director of Marketing at Proven Winners. During the interview, you'll learn about Laura's journey to video fame and the passion for gardening that inspires her videos!

Come see Laura on the Main Stage in Independence Hall on Friday, March 1st at 12 and 2pm!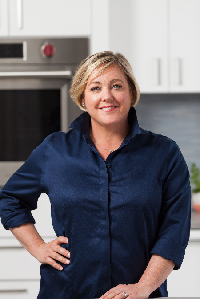 Julia Collin Davison
Julia is the executive editorial director for America's Test Kitchen. She is also host of America's Test Kitchen and Cook's Country and is an original cast member of both shows, which are two of the highest-rated instructional cooking shows on television.
Julia began working as a test cook for Cook's Illustrated in 1999 and led recipe development for America's Test Kitchen cookbooks for more than a decade.
Julia is a regular guest on the Dr. Oz Show, Hallmark TV's Home & Family Show, QVC and has appeared on Fox & Friends and the Today Show.
She graduated from the Culinary Institute of America in 1996, was awarded an Augie Award® by the Culinary Institute of America and inducted into the prestigious Disciples d'Escoffier Culinary Society in 2018.

Come see Julia on the Main Stage in Independence Hall on Friday, March 1st and Saturday, March 2nd!
Matt Fox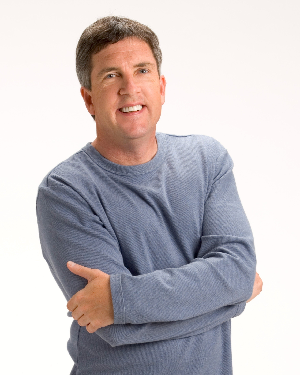 Matt Fox, the host of the 2019 Main Stage will delight show visitors with his quick wit, home improvement knowledge and special educational presentations. Fox is best known for creating and co-hosting the first and longest-running show to air on HGTV,
Room by Room
, as well as hosting and producing the public television series
Around the House with Matt and Shari
. Learn more from his website,
mattandshari.com
.
Come see Matt at the Main Stage as he hosts our guests, chefs and contests!