Exhibitor Kit
Check out our Exhibitor Kit Here: Exhibitor Manual
The Exhibitor Kit will not be printed or mailed to you. We are reducing our paper trail by sending out our information by email and posting these important items on our website.
2020 Show Decorator & Exhibitor Services Kit
Check out the 2020 Exhibitor Services Kit here: Exhibitor Service Kit
2020 Electric, Phone and Internet Services
Exhibitors can order electricity, phone and internet through the The Park Expo and Conference Center.

CLICK HERE to order your services!

***Deadline for advance pricing is February 11, 2020.
Exhibitor Insurance
CLICK HERE to purchase insurance for the show
2020 Exhibitor Listing
Use the instructions below to set up your Exhibitor Listing...This is a full page on our website to promote your company, store(s) and products. Update this information while your listing is active to promote show specials, new products, store openings and more!

Consumers can contact you through a search function and email form and you can immediately respond to requests for more information!

Click here for instructions to set up your listing!
2020 HOTEL PARTNER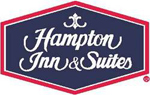 Hampton Inn & Suites SouthPark at Phillips Place
To make reservations over the phone, call the hotel directly or 1-800-HILTONS and ask for a room under the group name: Marketplace Events.
To make reservations online, log on to their website at www.hamptonsouthpark.com and enter the dates on the left side, click on "Add Special Rate Codes" and enter the group code: MP2.
2020 Move-In Hours
Tuesday, February 25 8:00am - 8:00pm
- Liberty Hall Only
Wednesday, February 26 8:00am - 8:00pm
Thursday, February 27 8:00am - 6:00pm
2020 Show Hours
Friday, February 28 10:00am - 8:00pm
Saturday, February 29 10:00am - 8:00pm
Sunday, March 1 10:00am - 5:00pm

Friday, March 6 10:00am - 8:00pm
Saturday, March 7 10:00am - 8:00pm
Sunday, March 8 10:00am - 5:00pm
2020 Move-Out Hours
Sunday, March 8 5:01pm - 9:00pm
Monday, March 9 8:00am - 3:00pm
Marketing Kit
Make sure to increase your sales, leads and awareness by taking full advantage of the Show and our many traffic drivers. As things get a little tougher these days we all need to work a little harder. One way to do so is stand out from your competition. We have a few options to help out!

Stand out from the competition and increase your presence on the Show floor with our surprisingly affordable marketing options. Book an advertisement in our Show guide, or opt for placement in an e-blast or web banner to highlight your company before the Show even begins.

Click Here to learn more about these opportunities!